Youth and adults often seek different things from children and families, and International Taekwon-Do is an excellent choice of martial art.
People start for different reasons
People start martial arts for different reasons. Some are fascinated by martial arts and want to learn one. Some see the importance of learning self defence in today's uncertain world. Many seek a different kind of sport – something exciting, challenging, dynamic, and just a bit physical. Some want a more interesting and fun way to get fit.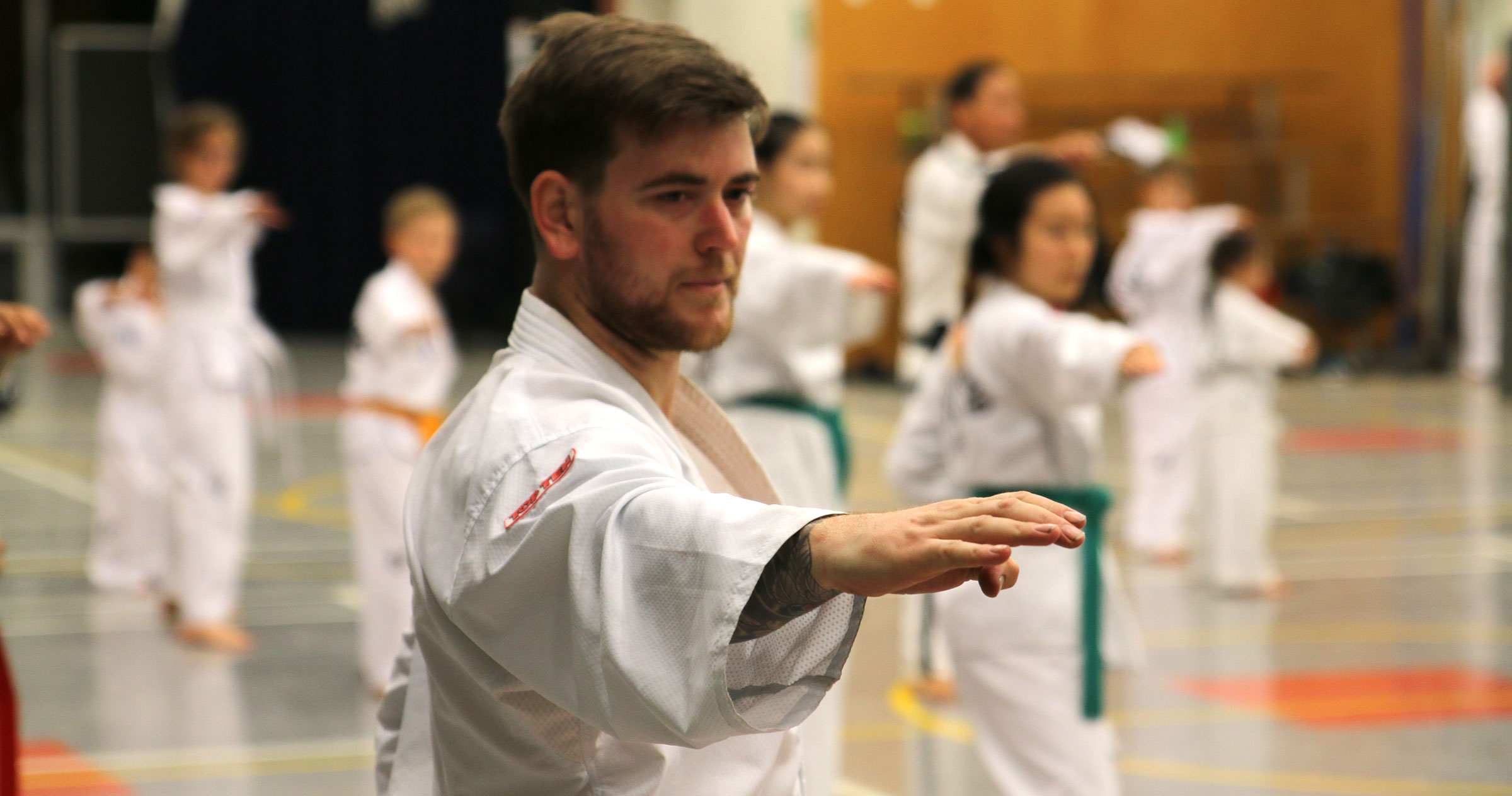 Benefits for youth and adults
The benefits of International Taekwon-Do are numerous and varied. Physical benefits include improved fitness and strength, and the ability to do some really cool things with your body.
Students improve confidence, humility,  focus and concentration. The feeling you get from a hard training session is very satisfying.
Measurable progress
One of the great things about martial arts is the ability to measure progress in so many ways. The most obvious is by rank. Students start at white belt, and make their way through 10 grades to 1st degree black belt. Then things get really exciting, through nine degrees of black belt  to Grand Master.
Come Along!
Why not come along this week and rise to the challenge!