If you live near Remuera and you seek an activity for your children, Remuera Taekwon-Do is ideal. Most forms of physical activity produce excellent benefits for children – both physical and behavioural. International Taekwon-Do goes one step further and explicitly reinforces the positive behaviours you teach at home.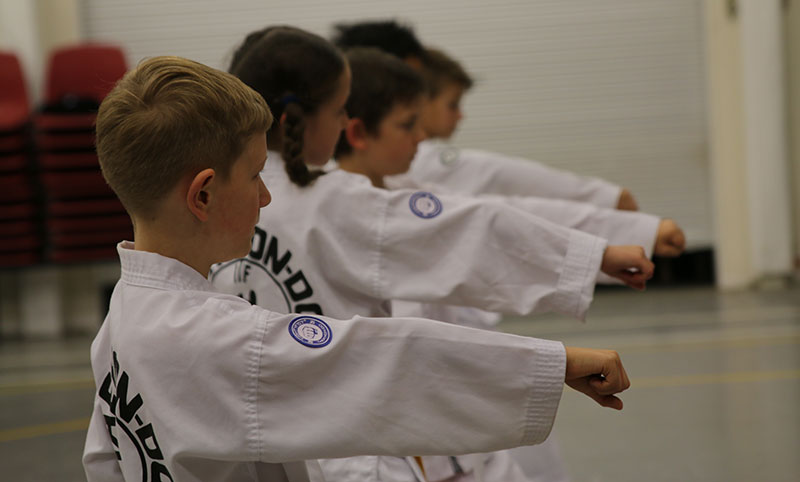 Benefits of Taekwon-Do for Children
The benefits to children include improved confidence, greater self-esteem, better discipline, improved concentration and improved manners and behaviour generally. Children often fare better at school and at home.
The culture of International Taekwon-Do reinforces universal family values, such as respect, trust and honesty. It is important to us that children respect their parents; usually parents find new reasons to respect their children, too.
These benefits accrue because International Taekwon-Do is more than just kicking and punching. We encourage our students to live by the Tenets of Taekwon-Do:
Courtesy
Integrity
Perseverance
Self control
Indomitable spirit
Child appropriate self defence
We teach basic self defence techniques to your children. Our qualified International Taekwon-Do black belts have a wealth of valuable information to share to help your children defend themselves, and help you protect them.
The Classes
Classes are structured in away where famuilies can train together. We split the class into groups ensuring everyone gets quality tuition.
Come Along!
If you and your children live in Remuera or neighbouring areas, and want a great activity for your kids, try International Taekwon-Do at the Remuera Taekwon-Do Club.